row-start col-md-7 #top-section top-section new-section
Welcome to Bucharest!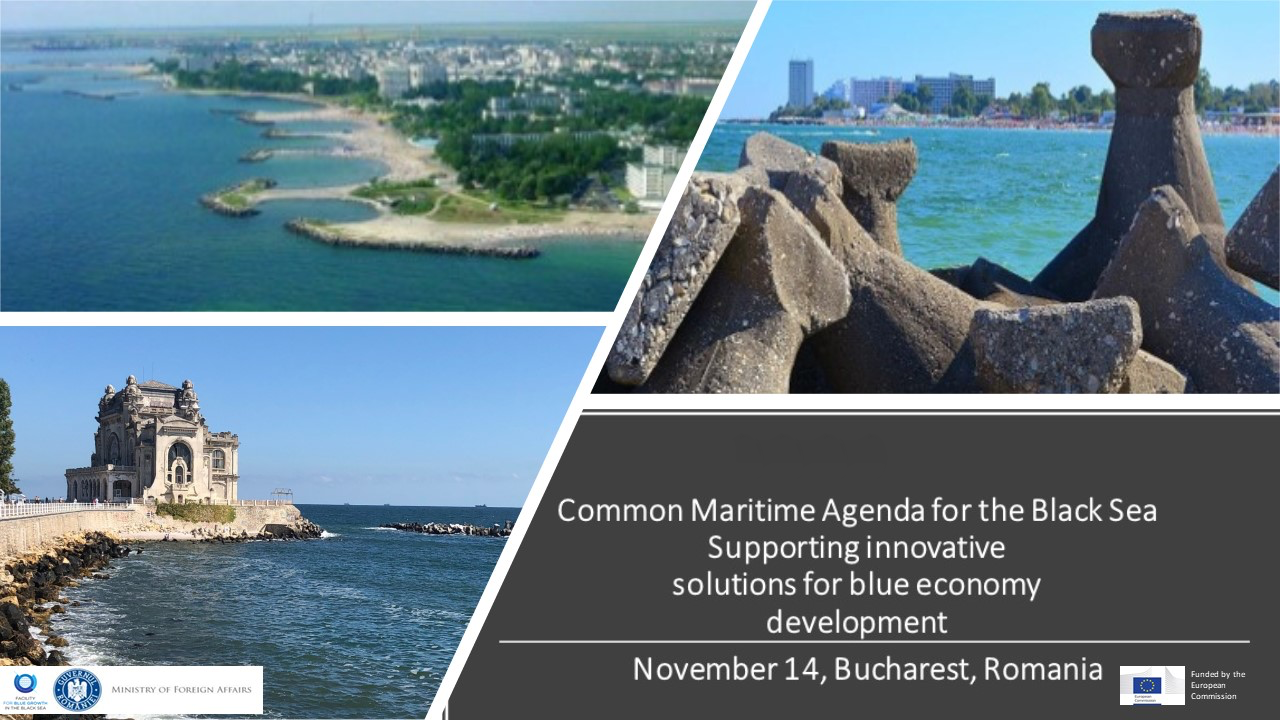 The Ministry of Foreign Affairs of Romania and the Facility for Blue Growth in the Black Sea are pleased to invite you to the 
2nd Workshop towards the Implementation of the Common Maritime Agenda
Supporting Innovative Solutions for Blue Economy Development
This is the 2nd workshop following the endorsement of the Common Maritime Agenda for the Black Sea (CMA) in May 2019; a sea basin initiative for cooperation on blue economy supported by all Black Sea coasts countries and the Republic of Moldova.
The event will gather national and local public authorities, entrepreneurs, scientists, researchers and NGOs interested in implementing blue economy projects at national and Black Sea basin level, based on the priorities of the CMA. 
The workshop is organized with the support of the European Commission.  For more information on this event, please e-mail us at:  helpdesk@blackseablueconomy.eu
Organization
Please complete the online registration form before 8, November 2019 to confirm your attendance. Once registered on the website, you will receive a confirmation email within a few working days. Please consult the website regularly to view any updates.
More information about the event, incl. draft agenda and invited speakers, can be found on the event webpage:
https://blackseablueconomy.eu/222/2nd-workshop-towards-implementation-common-maritime-agenda
row-end col-sm-12 col-md-5 top-80
col-sm-12 col-md-5 top-80 row-end
row-start col-xs-12 center colour-section row-end